Penthouse Pet of the Month October 2023 Roxy Shaw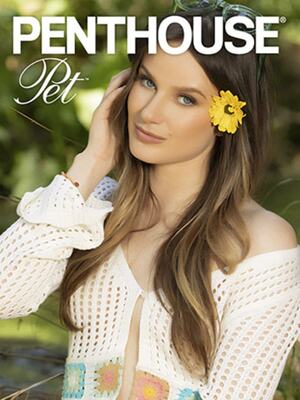 21st Century Penthouse Pets presents free pictures and videos galleries, biography information and interesting links about Roxy Shaw, October 2023 Penthouse Pet of the Month.
Height: 5'4"
Stats: 32A-23-31

Ravishing Roxy Shaw is a woman driven by her passions and creativity. The ambitious go-getter left her home in Tennessee, put herself through college and then moved to L.A. to pursue her dreams. Roxy quickly became a successful glamour model, and now she can add Penthouse Pet to her long list of professional accomplishments! While this graceful goddess is a living masterpiece herself, she's also a remarkable artist who spends her free time painting - often while naked in her living room! She tells Penthouse, "When people see my artwork, they are always astonished. I think people are thoroughly surprised when introduced to my creative side because most people don't even know their own natural talents." We think you'll agree Roxy's talents do indeed make the world a more beautiful place!