Penthouse Pet of the Month November 2005 Renee Diaz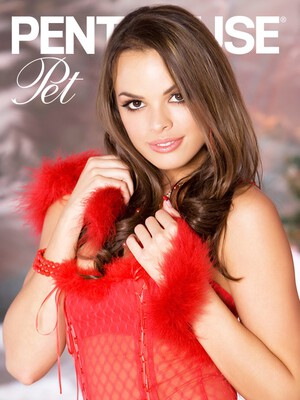 21st Century Penthouse Pets presents free pictures and videos galleries, biography information and interesting links about Renee Diaz, November 2005 Penthouse Pet of the Month.
Age: 38 years old
Height: 5'5"
Hometown: Henderson, Nevada
Also known as: Renee Diaz

I was born in Florida, but grew up in Belize. My parents were missionaries, and we moved there when I was six. I lived in Central America for about 11 years. When I was ten, my parents decided they wanted to live a simpler lifestyle and moved with me and my brothers and sisters to an Amish village there. I laugh-- Paris Hilton and Nicole Richie thought it was such a big deal living in a rural town, but I know what it's really like to live 'the simple life.' My all-time craziest experience took place recently in a hot tub with three other girls. Between the tub's pounding water jets and all the hands-on attention I was receiving, I lost all my inhibitions and went wild.