Penthouse Pet of the Month August 2004 Montana Bay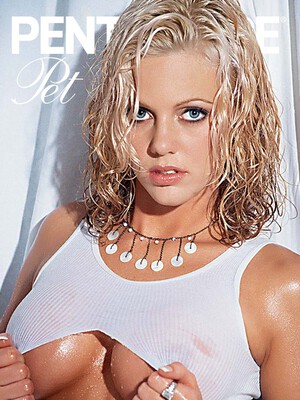 21st Century Penthouse Pets presents free pictures and videos galleries, biography information and interesting links about Montana Bay, August 2004 Penthouse Pet of the Month.
Stats: 36D-25-35
Hometown: Vancouver, British Columbia, Canada

A couple of years ago, I had a brief relationship with a woman. I was in an experimental stage in life and decided to take a close friendship a step further. It was nice, but to be honest, I much prefer the feeling of being in the strong arms of a man. I like to feel taken care of and protected. But I'm still waiting to be swept away by a successful, sophisticated man of the world. I haven't yet met anyone who comes close, although I've dated men of all nationalities and with all personalities. One thing I do know is that all men are unique and beautiful in their own way.