Penthouse Pet of the Month April 2004 Jesse Capelli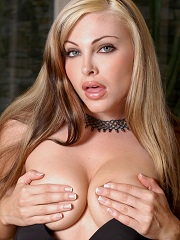 21st Century Penthouse Pets presents free pictures and videos galleries, biography information and interesting links about Jesse Capelli, April 2004 Penthouse Pet of the Month.
Age: 39 years old
Height: 5'8"
Hometown: Vancouver, British Columbia, Canada

Boxing started out as just something fun to do--it's great exercise, a good cardio workout. But the more I did it, the more I appreciated the degree of skill needed to become a good boxer. I think boxing is like having sex. You're sweaty, you're excited, your adrenaline is pumping--it's a total rush. And in the end, there's nothing better than your opponent going down for the count.